Pär Lindh is considered to be the leading keyboardist in the world today due to his versatile command of many different keyboard instruments as well as a multitude of musical genres. Please do get in contact for an interview or if you are writing an article about Mr Lindh or about keyboard music in general be it classical or modern Mr. Lindh can share his profound insights on these subjects.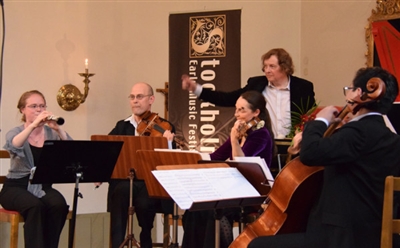 NORDVERK CLASSICAL MASTERWORKS
address: Crimsonic Label/Nordverk Classical Masterworks
                Frösthult
                745 96 Enköping
                Sweden
Telephone: +46 171 92005
email: info@crimsonic.com
From CD booklet:
Pär Lindh has studied for some thirty prominent teachers of which half were internationally famous like Marie-Claire Alain, Kenneth Gilbert, Luciano Sgrizzi,
Huguette Dreyfus, Ton Koopman (masterclass), Varujan Kojian (conductor of the Stockholm Opera and several top American orchestras), Inger Grudin-Brandt, Joan Benson and Ani Gazarian who was a pupil of the great Alfred Cortot (Cortot studied under Émile Decombes who was a student of Fédéric Chopin). Pär was also the last person to take lessons from the great Ruggiero Gerlin, who had been Wanda Landowska´s foremost pupil.  So of all organists, harpsichordists and pianists in our time and age probably no one can claim to have aquired quite the same extraordinary knowledge and profound insights of keyboard playing as has Mr. Lindh.   
Says Pär: ¨I went from teacher to teacher to pick up all the knowledge I possibly could because I really wanted to learn everything there was to know about the art of playing harpsichord, clavichord, organ and the grand piano!¨
From a consert review:
Once again, Mr Lindh showed astounding technique, mastery and refiniment, chiseling out in the manner of a goldsmith each of these harmonically rich pieces.
A fine artist, authentic and inspired.
Georges LEPRINCE